Take heed therefore unto yourselves, and to all the flock, over the which the Holy Ghost hath made you overseers, to feed the church of God, which he hath purchased with his own blood.
-Acts 20:28 (KJV)
Meet Our Elders
Charles Ables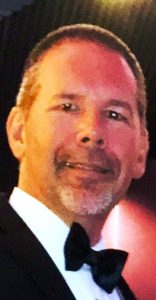 Charles and his wife, Shannon, have four children, Garrett, Regan, Chase, and Jacob. Charles has been a member at Soddy since 1996. He graduated from Soddy Daisy High School, then earned a Bachelor of Science in Accounting from the University of Tennessee at Chattanooga. He is an Risk Manager for Cigna Healthcare, where he has been employed for over 30 years. Charles serves the Soddy church by teaching adult Bible classes, leading the monthly men's devotional, working with the youth, co-coordinating the Lads to Leaders program, leading singing, coordinating the service schedule and audio-visual system, and filling in for the pulpit minister when needed. Charles is also involved in mission efforts in Central America and in the United States.
Brian Ceraolo

Brian and his wife, Corrie have three children, Emili, Allie and Tyler. Brian and Corrie placed membership with Soddy church of Christ in 2016. Brian graduated high school at Red Bank High, Attended the East Tennessee School of Preaching and Missions (Southeast Institute of Biblical Studies), Has a BA degree from the Theological University of America along with a MA and D. Min. He began the Fire service in 1987 at the Red Bank Fire Department where he currently serves as Chaplain. He is The Operations Manager for Erlanger's Life Force Helicopters. He has served as a Elder at Soddy since 2022. His areas of involvement at Soddy includes the youth group, teaching Teen and Adult Bible classes, leading singing, technology, Care Team Organizer, Lads to Leaders Co-Coordinator and fill in Pulpit minister.
Jerry Corbin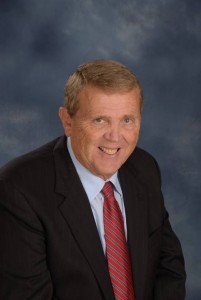 Jerry is a graduate of David Lipscomb College. He and his wife, Judy, have two children and four grandchildren. Jerry has served as a deacon at the Goodlettsville church and the East Ridge church. He began serving in the eldership at Soddy in 2004.