About the Soddy Church of Christ
Preach the word; be instant in season, out of season; reprove, rebuke, exhort with all long suffering and doctrine.

-2 Timothy 4:2
History of the Soddy Church of Christ
The Soddy Church of Christ began in December of 1908 when three families met together on the Lord's Day to worship God. The congregation has grown from those three families to a congregation of about 120 members. We worship together following the pattern which has been exemplified in the New Testament.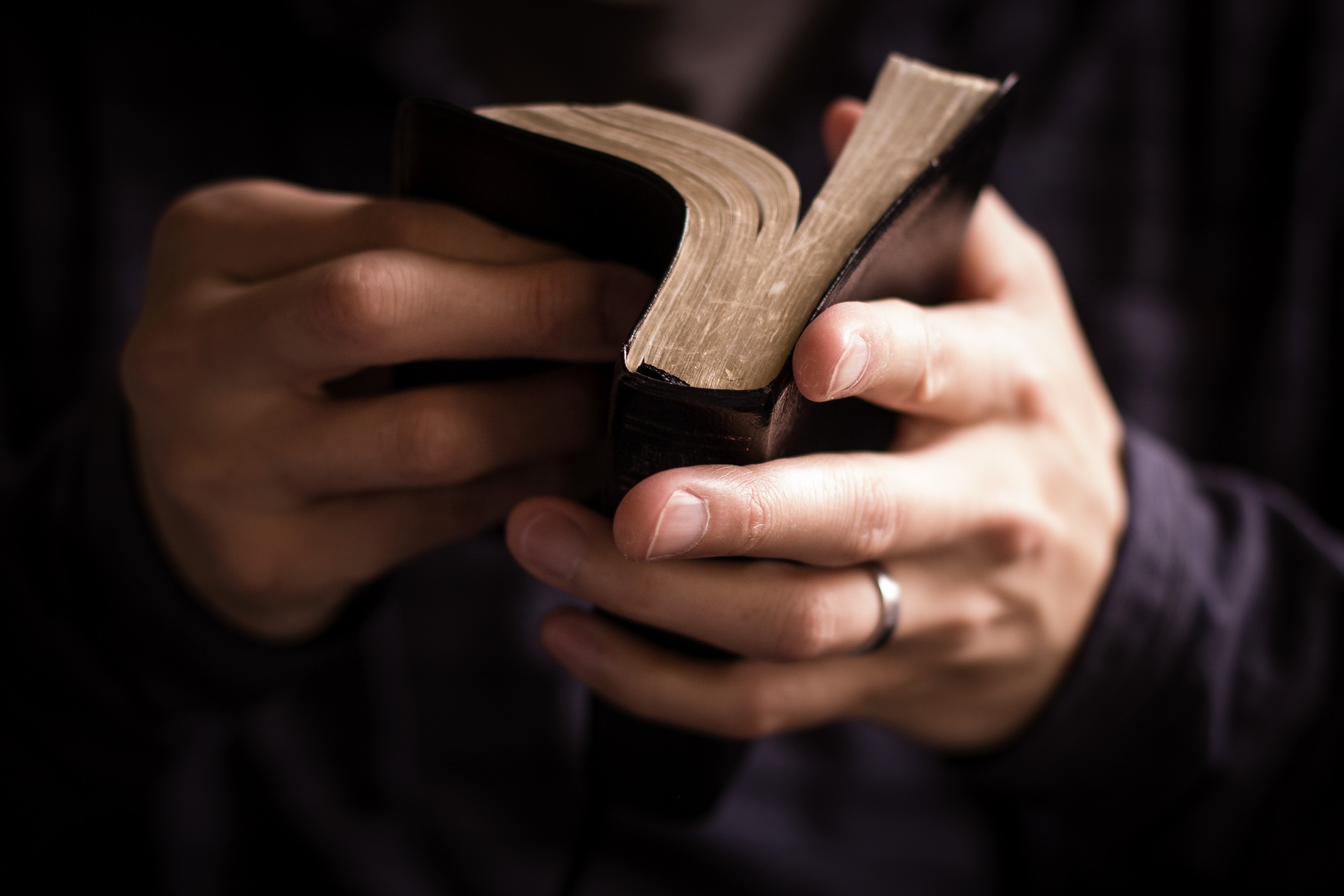 Worship at the Soddy Church of Christ
Our worship consists of:
Prayer:
Acts 2:42
Ephesians 6:18
1 Thessalonians 5:17
Philippians 4:6
Singing
Colossians 3:16
Ephesians 5:19
Hebrews 13:15
As the New Testament has prescribed, we use vocal music only, and the entire congregation sings together without a choir, soloists or praise team.
Lord's Supper on the Lord's Day:
Acts 20:7
Matthew 26:26-29
1 Corinthians 11:23-29
Contribution:
1 Corinthians 16:1-2
2 Corinthians 8:1-5
Teaching:
In our Bible classes and sermons, it is our purpose to teach the Word of God in a plain and simple manner, so that we may learnwhat God's will is, and how to make practical application of it in our lives.
Matthew 28:19-20
2 Timothy 2:15; 3:14-17
Purpose of the Soddy Church of Christ
Our purpose as a congregation of Christians is to seek God (Matthew 6:33), save the lost (Luke 19:10), and serve the community (Galatians 5:13).
We pattern ourselves after the church which we read about in the New Testament. Jesus Christ, the son of God, established His church by His death, burial and resurrection (Matthew 16:13-19; Acts 20:28;1 Corinthians 15:1-4).
We find no authority in the New Testament for man-made creeds or organizations. So, we simply call ourselves Christians, and we are members of His church, the church of Christ (Romans 16:16).
Outreach of the Soddy Church of Christ
We are actively involved in preaching the gospel of Christ throughout all the world by a variety of methods.
Mass media

"Gospel Broadcasting Network"
"In Search of the Lord's Way"
"Truth For The World"

Local Media

"Know Your Bible" television
"House to House, Heart to Heart" publication

Support of local congregations

Big Spring, TN
Tooele, UT

Global ministry

Panama
Nicaragua
Preacher training
East Tennessee School of Preaching
Tri-Cities School of Preaching
Memphis School of Preaching
Zambia, Africa, School of Preaching
Benevolence
Greater Chattanooga Christian Services
Martin-Boyd Christian Center
Pearlington, MS. Church of Christ
Beliefs of the Soddy Church of Christ
We encourage and teach people to become Christians by obeying what the New Testament has to say about salvation. We do not wish to add to or subtract from what God's word commands.
We are saved by God's grace – Ephesians 2:4-10
We are saved by the blood of Christ – Matthew 26:28; Romans 5:8-9
We are saved by the gospel of Christ- Romans 1:16; 1 Corinthians 15:1-4
We are saved by the teaching of the gospel- Titus 2:11-14
What the gospel teaches us to do in order to be saved:

Hear the word of God – Romans 10:17
Believe that Jesus is the Son of God – John 8:24; Acts 8:37
Repent of our sins – Luke 13:3,5; Acts 3:19
Confess that Jesus is the Son of God – Romans 10:9-10
Be baptized for the remission of sins – Acts 2:38; Acts 22:16; 1 Peter 3:21

When we obey the gospel, we are added by the Lord to His church – Matthew 16:18; Acts 2:47
As members of the Lord's church, we remain united with Him in doctrine and teaching. We do not wish to add any names or teaching which are not found in the New Testament. (1 Corinthians 1:10-15; Ephesians 4:1-6)
God loves us and made a plan for our redemption from the beginning of history.
Jesus Christ is the one and only sacrifice for our sins, and He arose from the dead.
The Bible is the inspired word of God – a lamp unto our feet and a light unto our path.
Every person has worth as a creation of God, but all have sinned and fall short of the glory of God.
Forgiveness of sins and the promise of eternal life is available to those who trust Christ as Savior. Those accepting and trusting Christ should repent of their sins, confess their faith and be baptized (immersed) into Him for forgiveness of sins.
The Church is the Body of Christ on earth, empowered by the Holy Spirit, and exists to save the lost and edify the saved.
Ministering and serving others is our response of appreciation for what Jesus has done for us.
Jesus Christ will one day return and at that time we will all be judged. He will take His children to be with Him forever.
Statement on Marriage, Gender, and Sexuality
Biblical teachings on this important topic
We believe that God wonderfully and immutably creates each person as male or female. These two distinct, complementary genders together reflect the image and nature of God (Genesis 1:26-27). Rejection of one's biological gender is a rejection of the image of God within that person.
We believe that the term "marriage" has only one meaning: the uniting of one man and one woman in a single, exclusive union, as delineated in Scripture (Genesis 2:18-25). We believe that God intends sexual intimacy to occur only between a man and a woman who are married to each other (1 Corinthians 6:18, 7:2-5, Hebrews 13:4). We believe that God has commanded that no intimate sexual activity be engaged in outside of a marriage between a man and a woman.
We believe that any form of sexual immorality, including adultery, fornication, homosexual behavior, bisexual conduct, bestiality, incest, and use of pornography is sinful and offensive to God (Matthew 15:18-20, 1 Corinthians 6:9-10).
We believe that in order to preserve the function and integrity of the Soddy church of Christ as the local body of Christ, and to provide a biblical role model to the Soddy church of Christ members and the community, it is imperative that all persons employed by the Soddy church of Christ in any capacity, or who serve as volunteers, agree to and abide by this Statement on Marriage, Gender, and Sexuality (Matthew 5:16, Philippians 2:14-16, 1 Thessalonians 5:22).
We believe that God offers redemption and restoration to all who hear God's Word, believe in God and Jesus Christ as his one and only son, repent of their sins, publicly confess Jesus Christ as God's son, are baptized by immersion in water, and continue to follow the teachings of the New Testament (Romans 10:14, 17, John 8:24, 1 John 5:13, Luke 13:3, Romans 8:13, Romans 10:9-10, Matthew 10:32-33, Acts 2:38, Acts 22:16, Romans 6:4, Matthew 28:18-20, 1 John 1:6-7, 1 John 2:6, 3 John 4).
We believe that every person must be afforded compassion, love, kindness, respect, and dignity (Mark 12:28-31, Luke 6:31). Hateful and harassing behavior or attitudes directed toward any individual are to be repudiated and are not in accord with Scripture.